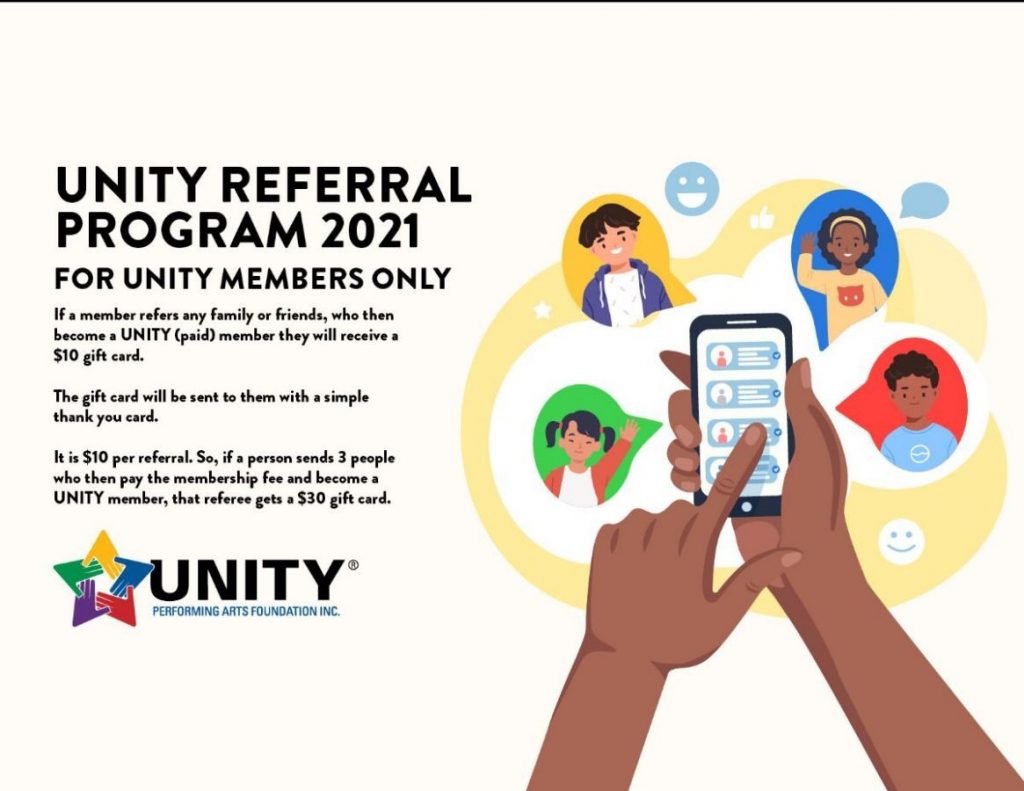 The objective of the new student referral initiative is for members to refer others who may be interested in UNITY.
How it works: Students will refer their friends to become UNITY members.
What if your friend signs up? The student who referred the new member will be given a $10 gift card from Amazon per new member. For example, if 2 friends sign up, that student will receive a $20 Amazon gift card.
Other details: Once the application has been processed and the member needs to be identified on the application (who referred you section).
The student would then receive the prize once processed.