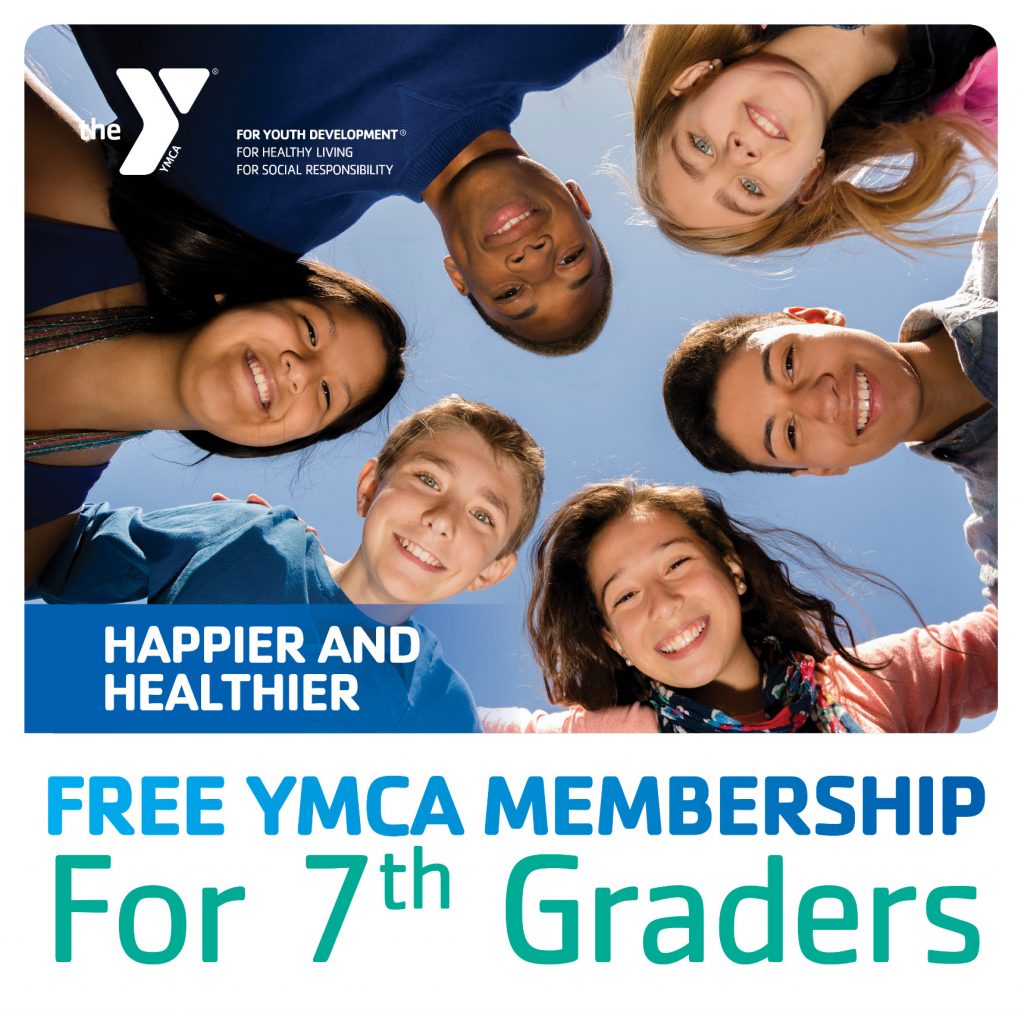 Do you know a local 7th grader looking for a fun place to spend time with friends? Are you a parent looking for an environment where your teen is surrounded by positive role models?
If you answered yes, then contact your local Y about a FREE YMCA membership for your 7th grader. (Offer valid for residents of Adams, Allen, Whitley, and Wells counties) No purchase necessary.
WELLNESS    Swimming, Group Exercise Classes, Nutrition & Cooking, Safety Courses (CPR, First Aid, Babysitting, Lifeguarding), Strength Training, Youth Personal Training
SPORTS    Basketball, Dodgeball, Volleyball, Flag Football, Indoor Soccer, Lacrosse, Gymnastics, Sports Conditioning
TEEN EVENTS & PROGRAMS    Field Trips, Teen Nights & After Hours Dances, Pool Parties, Art & Music, Adaptive Programs, Photography Classes, Spanish Classes
FUN & FRIENDSHIP    Game Room Fun, Volunteer Opportunities, Full Day Summer Camp, Overnight Resident Camp, Youth and Government, Teen Leadership Programs, After School Activities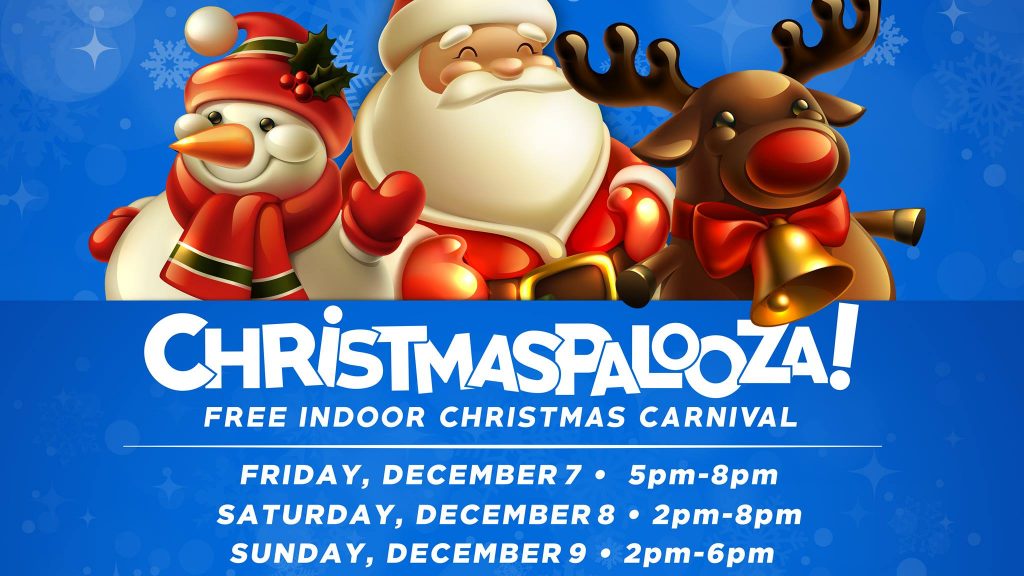 Christmaspalooza
Friday, December 7 5:00-8:00PM
Saturday, December 8 2:00-8:00PM
Sunday, December 9 2:00-6:00PM
Christmaspalooza is an annual FREE indoor Christmas carnival that includes Huge Inflatables, Classic Christmas Character Meet and Greets like Frosty and Rudolph, FREE Pictures with Santa, Music, Most Concessions are under $1.00, Coffee and Hot Chocolate Cafe', Christmas Toddler Town with plenty of activites and fun for our young children, Carnival Arcade type Games, FREE CANDY and MORE! Come Celebrate Christmas with us! Admission is FREE with 1 Canned food item to be donated for Harvest Food Bank.
Please email Lee Powers at lpowers@upaf.com if you have a community event you would like us to add to this page.