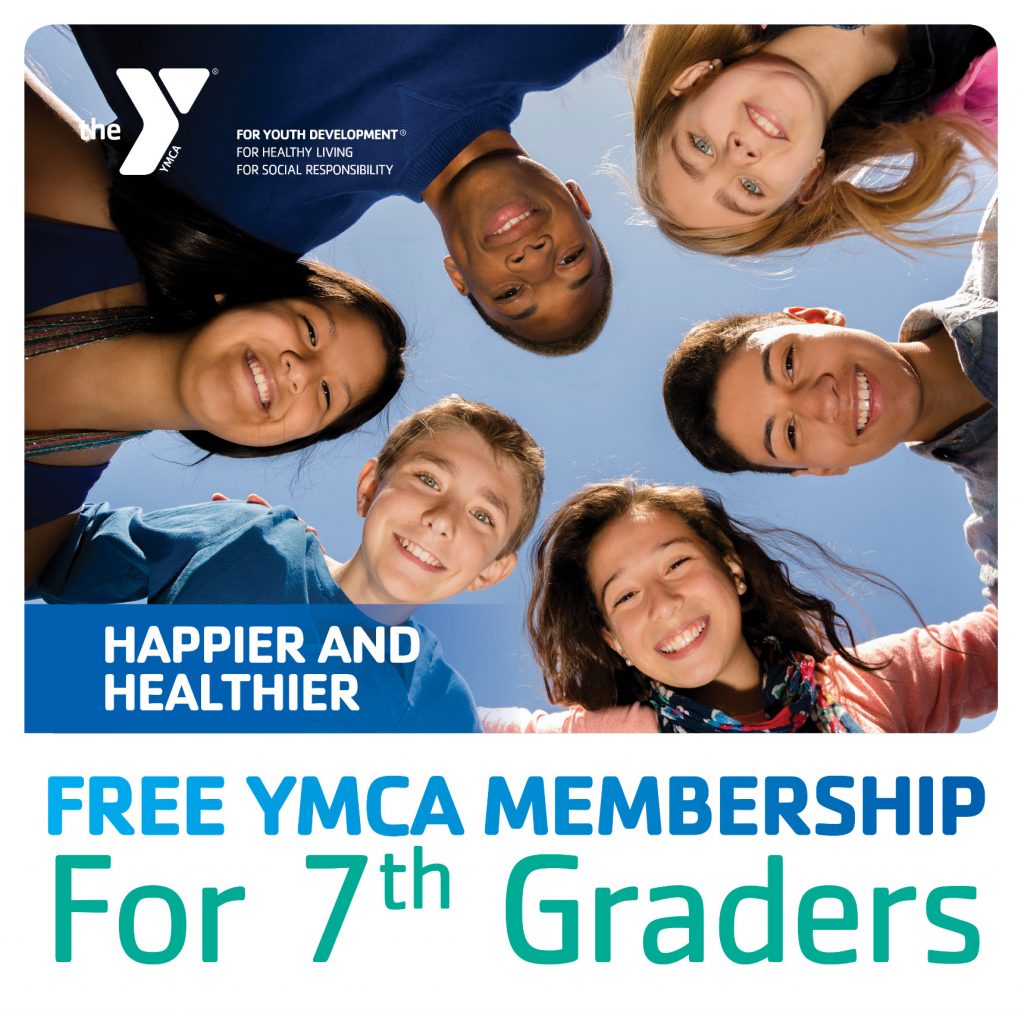 Do you know a local 7th grader looking for a fun place to spend time with friends? Are you a parent looking for an environment where your teen is surrounded by positive role models?
If you answered yes, then contact your local Y about a FREE YMCA membership for your 7th grader. (Offer valid for residents of Adams, Allen, Whitley, and Wells counties) No purchase necessary.
WELLNESS    Swimming, Group Exercise Classes, Nutrition & Cooking, Safety Courses (CPR, First Aid, Babysitting, Lifeguarding), Strength Training, Youth Personal Training
SPORTS    Basketball, Dodgeball, Volleyball, Flag Football, Indoor Soccer, Lacrosse, Gymnastics, Sports Conditioning
TEEN EVENTS & PROGRAMS    Field Trips, Teen Nights & After Hours Dances, Pool Parties, Art & Music, Adaptive Programs, Photography Classes, Spanish Classes
FUN & FRIENDSHIP    Game Room Fun, Volunteer Opportunities, Full Day Summer Camp, Overnight Resident Camp, Youth and Government, Teen Leadership Programs, After School Activities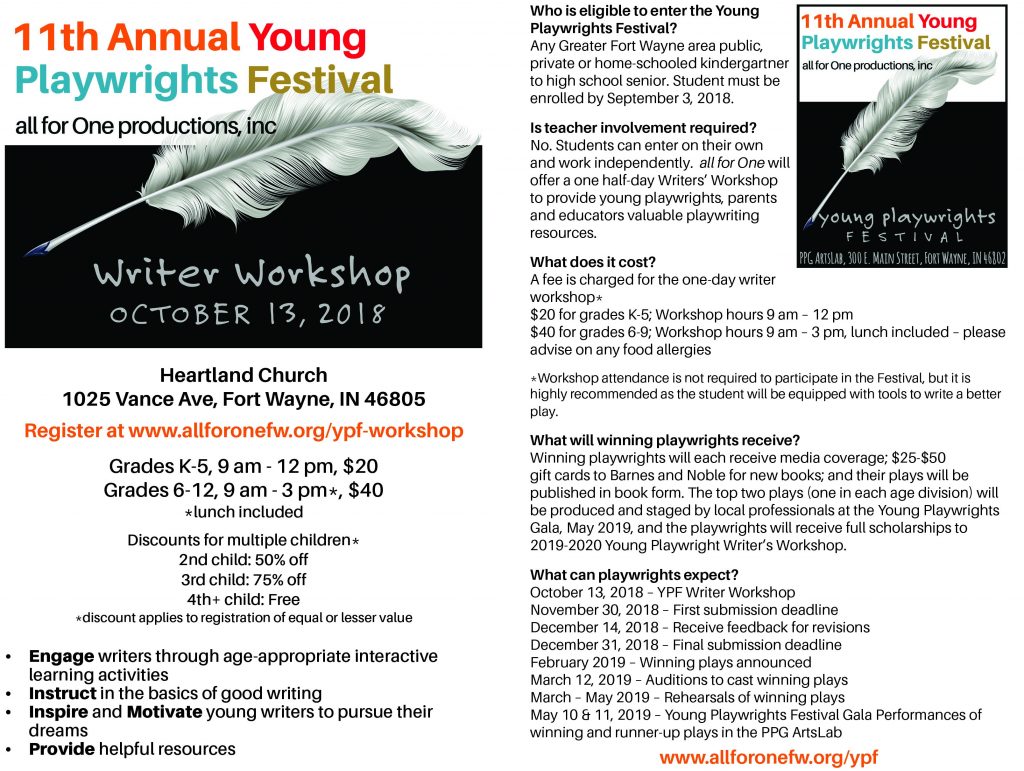 Young Playwrights Workshop information – The left side of the flyer is workshop information – October 13.
The right side is general festival information.