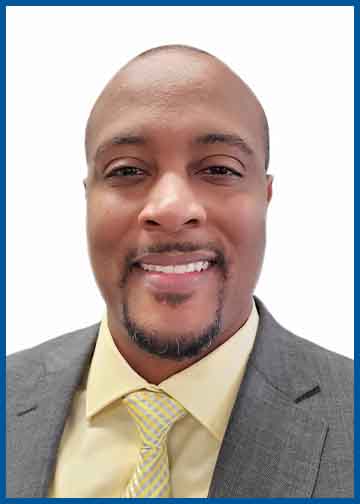 Andre Beasley is a life coach, business consultant, speaker, and performance improvement expert. He has worked with clients in various industries including education, athletics, military operations, retail, and personal services. For the past 14 years, he has designed, developed and implemented high-impact learning environments for adults and youth. Andre specializes in creating and evaluating learning environments for organizations and businesses.
He's had the opportunity to travel the world, read countless books and work with thousands of people from various backgrounds. Andre's top priorities are God, family, and business; which sum up his calling, his life, and his passion.
Utilizing a coaching and consultative approach, he partnered with scores of individuals and organizations to design, implement and evaluate strategic initiatives. The foundation of his strategy is creating environments and relationships that inspire greatness. Andre provides a platform for influencers and game-changers that are tired of the status quo, and are ready to take action on their most important goals. He helps people tell their stories, build their businesses, and design a lifestyle that aligns with their true selves.
Andre served in the United States Army for six years. He was Assistant Relief Commander of 3rd Relief at the Tomb of the Unknown Soldier in Arlington National Cemetery. He also completed a one-year tour in Baghdad, Iraq with the 3rd Infantry Division.
Andre decided to join Unity Performing Arts because he loves working with people that are committed to excellence. He believes that given the opportunity, that anyone can become world-class if they develop the right habits, stay focused, surround themselves with excellent people, and continue to persist despite the challenges one faces. Andre has dedicated his life to inspiring others and empowering them with the knowledge, skills and experiences they need to maximize their potential.
Andre has been married for 11 years to his wife Elizabeth. He holds an MBA in sustainability and a Master's in Education from Purdue. He has five children that range from ages 21 to 2.
Accomplishments:
Designed, developed and implemented in-person and virtual training workshops for the military and major institutions.
Keynote speaking at large events.
Written articles and content for news outlets and business owners.
Designed instruction for primary, secondary, and post-secondary students
Facilitated strategic planning sessions for entrepreneurs and corporations.
Coached and mentored hundreds of students and clients.
Conducted performance analyses of not-for-profit and for-profit businesses, and presented viable and sustainable solutions to key stakeholders.
Earned the rank of First-Degree Black Belt in Shuri-Ryu Karate.