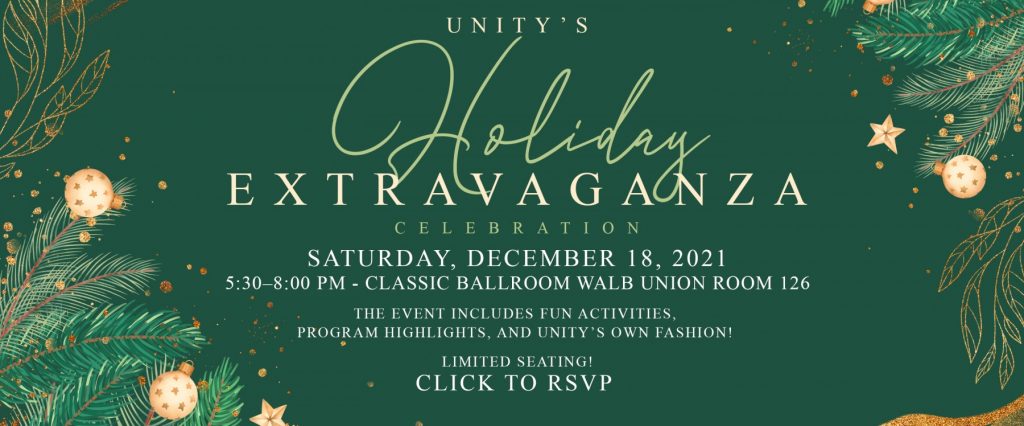 Please plan to attend UNITY's Holiday Extravaganza!
The event includes fun activities, program highlights, and UNITY's Own Fashion! Limited Seating! Dress to Impress!
Are you interested in joining the Unity Holiday Fashion Show? The fashion show is for members, parents, contractors, alumni, and/or board who think they have what it takes! Call 260-481-6719 or email info@upaf.com to confirm your place in the fashion show today!
Date
Saturday, December 18, 2021
Location:
PFW Walb Union
Located on PFW
Union Circle Drive
Fort Wayne, Indiana, 46815