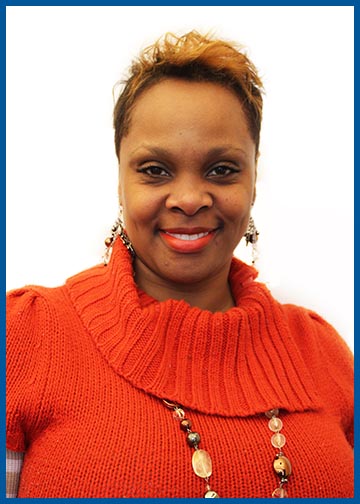 Marie Sims is a vocalist, writer, recording artist, worship leader and entrepreneur. She has a plethora of musical experience, contributions and formal music training from Indiana Purdue University Fort Wayne that has fashioned her into a well-rounded vocal assistant, singer/writer and professional artist. Marie is also a student of Organizational leadership and supervision which continues to develop her leadership skill and ability. To add to her somewhat eclectic repertoire, Marie also loves coaching high school basketball, volleyball and track which she did for several years at South Side High School, allowing her to experience working with and helping to develop our youth.
As the eighth child of the Beasley family, Marie began singing at the tender age of 9 under the tutelage of Marshall White and traveled with an elite vocal team Mr. White established, appropriately named " The Supreme Voices of Love". Since that time, Marie has written many original songs, sung in several live stage performances, studio recording sessions and led worship at several churches local and abroad and started two budding local businesses.
"What an awesome opportunity this is! As Music Director Assistant and Artistic Coordinator for Unity I am afforded the opportunity to speak "life" into the lives of these young people; the message,especially to those that have never been told 'all things are possible' "; and 'through God's grace what they were born for patiently waits for them to answer. What God has for them is for them and them alone to accomplish'… Selah"
Marie says, "I am excited, to once again come along side the brilliant Mr. Marshall White as we 'Unite and empower our members with artistic excellence".