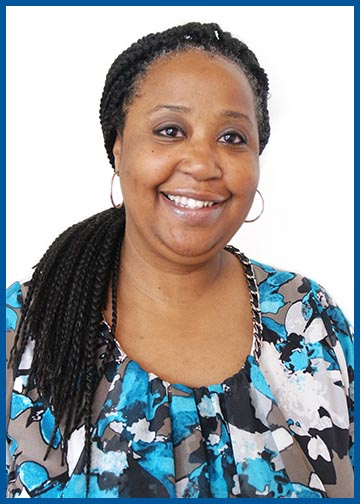 Elise Davis is a native of Fort Wayne, IN. She is a graduate of Northrop High School.
Elise worked for North American Van Lines for 5 years in Revenue Processing before transferring to Triple Crown Services where she worked for 28 years. During those 28 years, Elise gained knowledge and experience working in several departments including billing, dispatch and customer service. Elise transferred to Triple Crown's Atlanta, GA terminal where she worked terminal operations for 6 years. In 1997, she transferred back to Fort Wayne, IN, accepting a position as the Customer Service Supervisor. She was later promoted to National Accounts Customer Service Manager where she worked with customers such as Procter and Gamble, Clorox, Whirlpool, Kraft and Kellogg. She was second in command for the entire Customer Service department. Elise also led a committee of employees that established the KPI system for the company.
Elise became involved with Unity Performing Arts foundation through the recommendation of a friend whose children had been experiencing significant growth and opportunity because of the Voices of Unity. Elise enrolled her two grand daughters in the program and became a volunteer for the organization assisting with uniforms and other activities. She traveled to Riga, Latvia with the choir in 2014 and also on the 2016 European tour as Uniform Coordinator.   In June of 2016, Elise accepted a position with UNITY as the Program Director/Events Coordinator.
Elise loves the growth that not only her grandchildren are experiencing but her as well. She feels blessed to be a part of something bigger than herself.