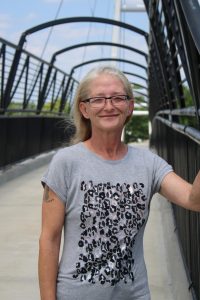 Teresa Moorehead has joined UNITY as the Program and Office Assistant!
She is looking forward to give a helping hand and make a difference in the lives of young people!
Teresa loves horses, hanging out with her family, and spending time with her granddaughter during the Voices of Unity rehearsals.
Her favorite quote is, "Never give up."
Her favorite color is blue.
Her favorite song to listen to the kids sing is Life is What You Make It.