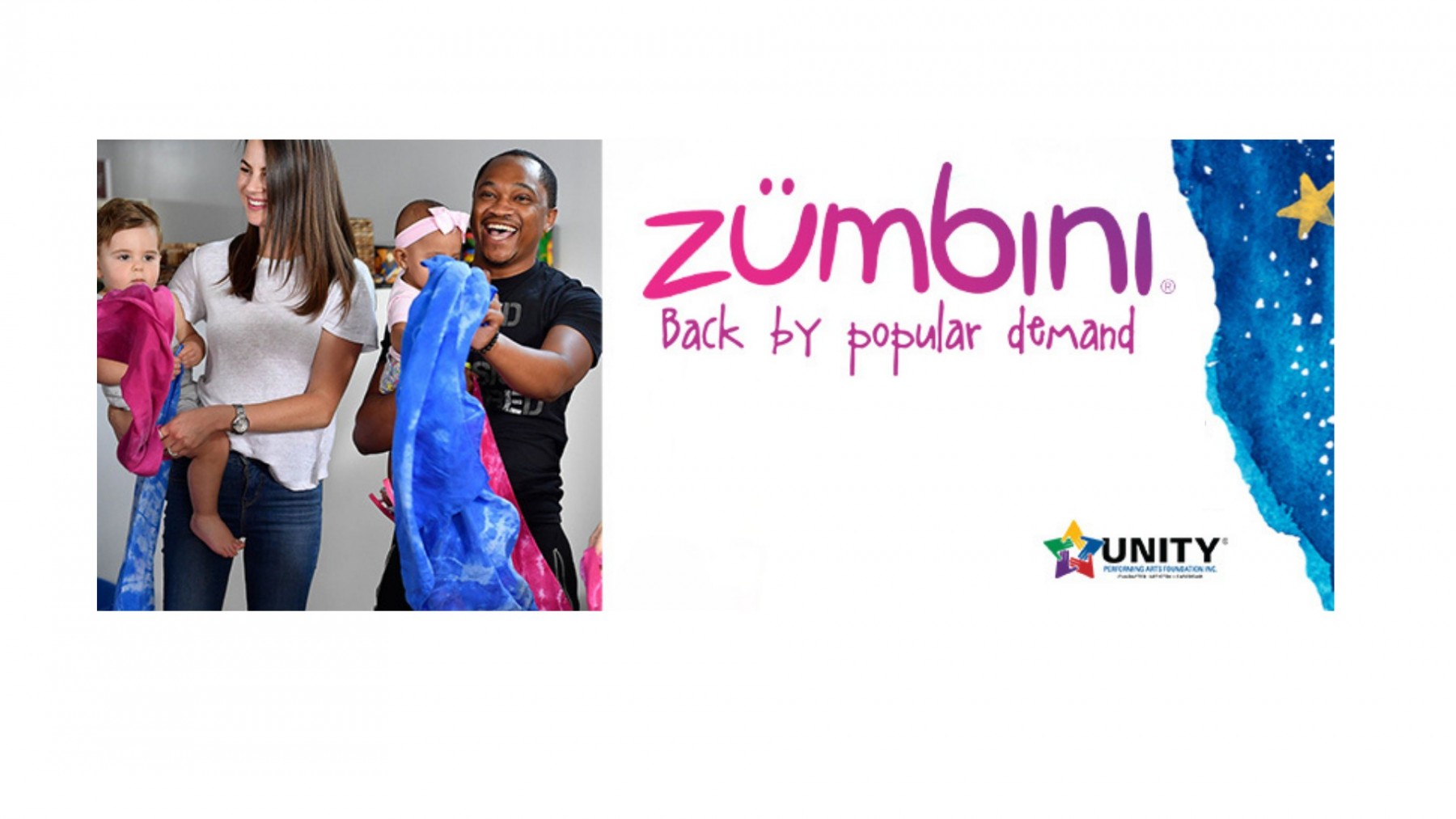 What is Zumbini?
With a licensed instructor, Zumbini is the ultimate bonding experience for parents and toddlers. This is a research-based early childhood education program for children ages 0-4 and gives you and your mini me a safe place for movement exploration and motor skill development. With this class you will get 45 minutes of uninterrupted bonding time that will lead to positive changes within your child's daily routines.
Benefits:
• Develops toddlers social and emotional skills
• Strengthens motor skills
• Decreases infant mortality
• Taught by a licensed instructor
• Elevates you and your child's moods
The next Zumbini class will be held in the fall of 2021!
If you have questions or would like to inquire about pricing, please contact UNITY's Program Manager, Mikki, at scurry@upaf.com.
Zumbini with Betsy was so much fun. It was a great opportunity for my daughter to have fun with other kids and her parents. I saw a huge growth in her in the few short weeks of the class. She started out hardly participating, now she asks to sing the songs at home. I highly recommend this class for anyone and everyone! – Erica L
My daughter Caleigh and I absolutely loved our time together in Zumbini and looked forward to it every week! Betsy was such a fun and engaging instructor that Caleigh still finds Zumbini songs on her tablet for us to sing and dance to!!
– Carlie S
Zumbini to me literally was like Zumba for children with all the running around we did but it was so much more. The children were able to run around, play with instruments, learn new songs that talked about animals, emotions, eating, and their body parts. It was fun and informative at the same time and my son loved the scarves.
– Anonymous