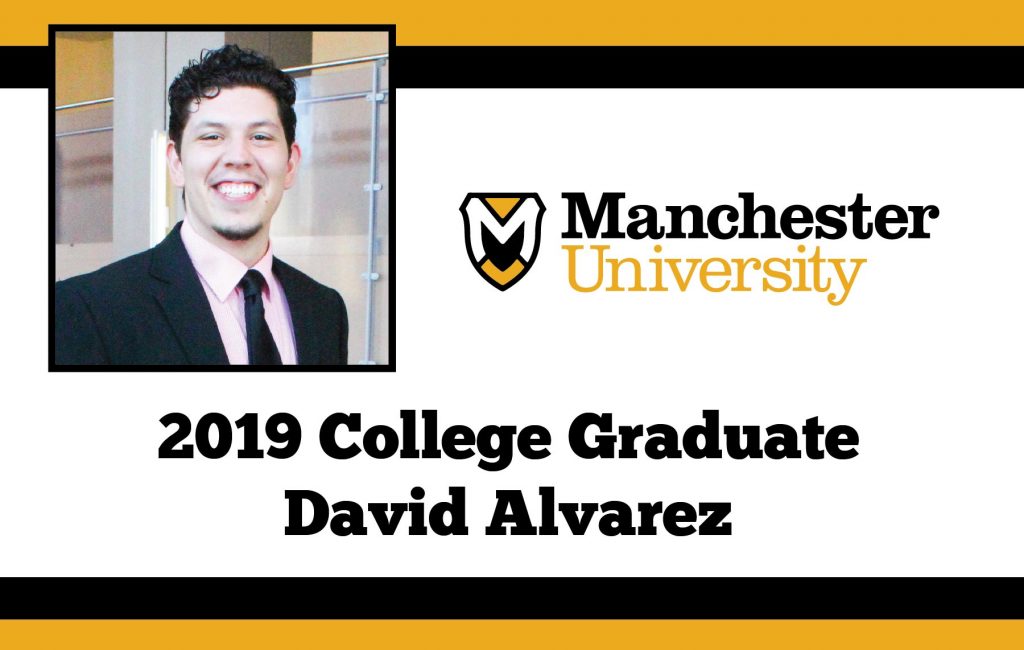 2019 UNITY College Graduate: David Alvarez
David Alvarez
Manchester University, Indiana
Major: Communication Studies
-What made you decide to attend Manchester University?
I chose Manchester University, because it is very globally known, close to home, and was a part of the founding of the UN.
-Favorite college memory:
My favorite college memory is when my friends and clubs put on a Valentine's Hearts Desire Dinner and Dance. We created a restaurant and served students and then had an after party where during both students dressed in suits and dresses.
-Favorite class you took:
My favorite class was Communication Ethics where I learned how to be ethical in an organization or business career.
-What is the biggest lesson you've learned during college?
The biggest lesson was learning to time manage and get involved in school!
-Hobbies:
My hobbies include singing in the chapel, playing 4 different intramural sports, and 5 clubs.
-Secret Talent:
Secret talent is something people know at UNITY, but a lot of people at my school barely found out I can sing. I would say my real talent is building relationships.

-Fun Fact about you:
I want to see all the seven continents before I die.
-Favorite candy:
Skittles if I'm not in the mood for chocolate!
-Plans after graduation?
My plan is to work full time with Unity and get heavily involved in the Fort Wayne community
-What advice would you give to our high school seniors who are about to enter college?
Learn your study habits early. Try studying or doing homework at different hours of the day and different locations to see where you're most productive.