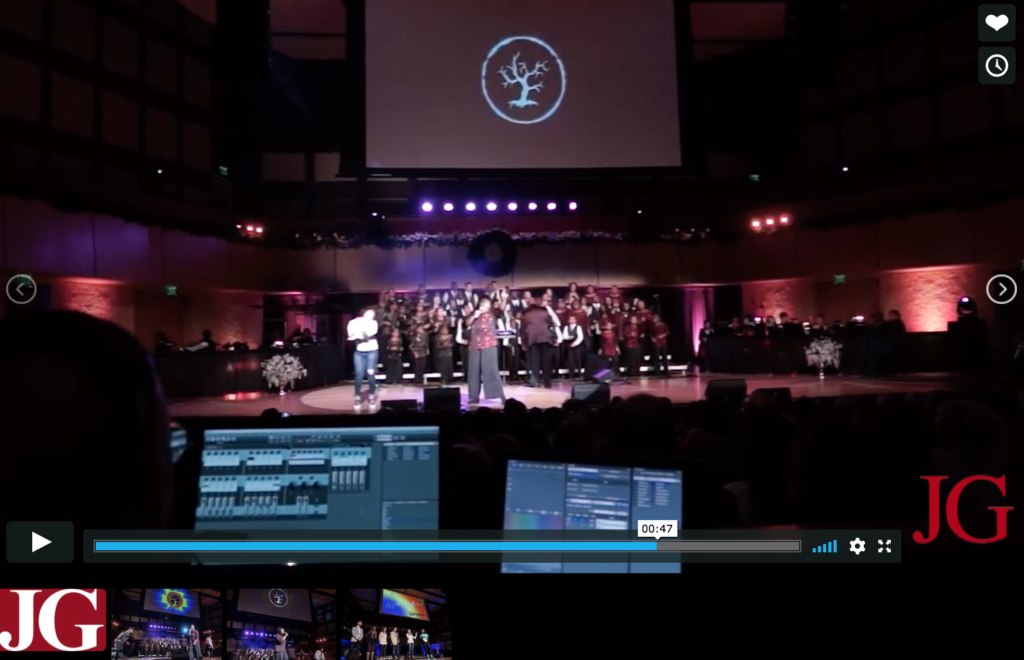 Finding Their Voice | Choir of Empowerment | Youth Gain Confidence in Program
FINDING THEIR VOICE
Choir of empowerment
Youth gain confidence in program
The Journal Gazette
| 
The youth choir that brought an audience to its feet Sunday comprises some of the unlikeliest performers.
Some joined with low self-esteem. Others didn't think they could sing.
Marshall White, the Voices of Unity Youth Choir director, introduced such singers to a packed auditorium during Praise Celebration 2018 at the IPFW Rhinehart Music Center.
"Is this worth an investment?" White asked after the choir sang seven of the 11 worship songs listed in the program. " … Are you proud of what we're doing in this community?"
The Unity Performing Arts Foundation's youth choral program provides an empowering environment that raises the bar for children no matter the challenges they face, such as sickness, poverty or lack of parental support.
It helps youth understand the importance of believing in themselves, White said. He called it the perfect environment for children who have been overlooked and pushed aside in other settings.
One new member, introduced as Rose, said she rarely smiled before joining the choir. Now, she said, she can't stop smiling.
"It's like a family," she said, "a true family."
White encouraged parents and grandparents to get their children and grandchildren involved. Voices of Unity develops talent, he said, noting an alumnus has made it to Broadway.
"It will change their lives forever," he said.
Deven Bridges, an alumnus of Unity's creative writing program, is pursuing a career as an independent hip-hop artist and was one of eight guest singers Sunday.
White asked the audience to financially support the choral program, noting many participants are from low-income households and receive financial assistance.
"When you plant a seed, tomorrow it becomes an investment back into our community," he said.