Praise Celebration 2019: A City On Fire
The Unity Performing Arts Foundation sponsored fundraising concert "A City on Fire" was a major success.  We witnessed the largest Praise Celebration concert audience to date.  Thank you, Fort Wayne! We are also appreciative to those of you who traveled from distant cities to come experience the Voices of Unity Youth Choir.  Our community was inspired, encouraged, uplifted, charged and full of celebration all night long.  The prayers, spoken words, singing, and dancing were presented with the highest level of excellence.  Our gifted young people demonstrated passion and heart as they poured out their souls while singing every song of praise.
Thank you, Brotherhood Mutual for being our top concert sponsor and Parkview Health for co-sponsoring the concert.  Thank you to all of the other businesses and individuals for your underwriting support. Frankly, it would be nearly impossible to produce a concert of this magnitude without significant support.  Please tell your friends and family members about your experience and invite them next year so we can sell out Praise Celebration 2020 "Heal Our Land."
If you were not able to attend and would like to donate to help us continue providing quality programming to the youth of this community, please press the donation button below and give a meaningful gift to help advance our work which is to empower our youth and develop them into successful
adult leaders and professionals. 
-Marshall White, Founder/CEO[/vc_column_text][/vc_column][/vc_row]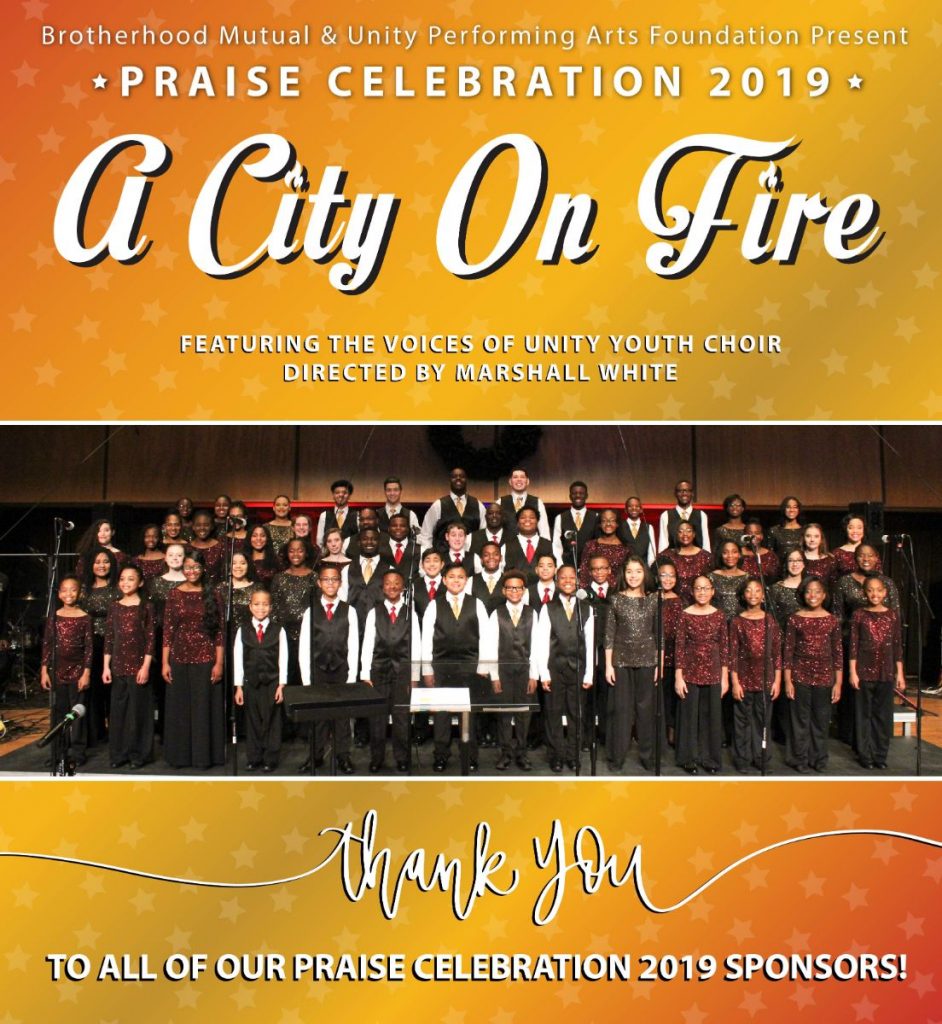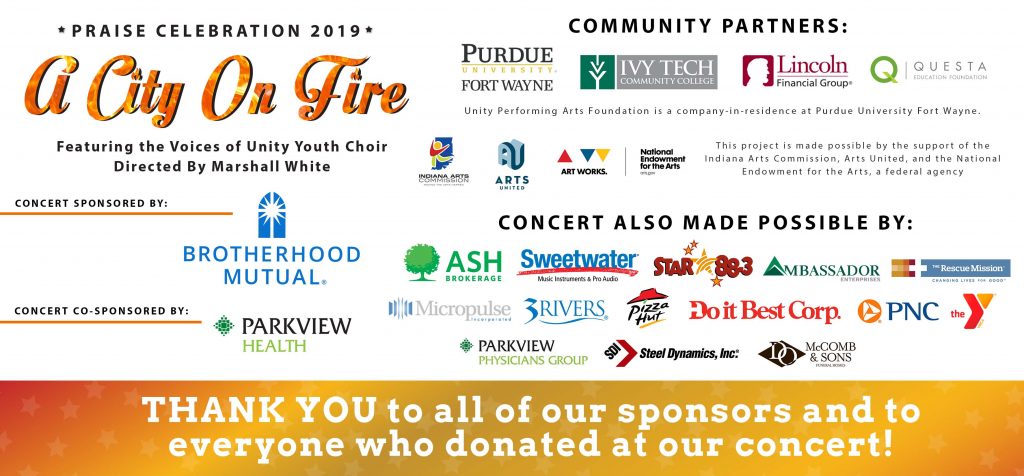 There is still time to make a pledge. Please fulfill your pledge at your earliest convenience by clicking the button below.