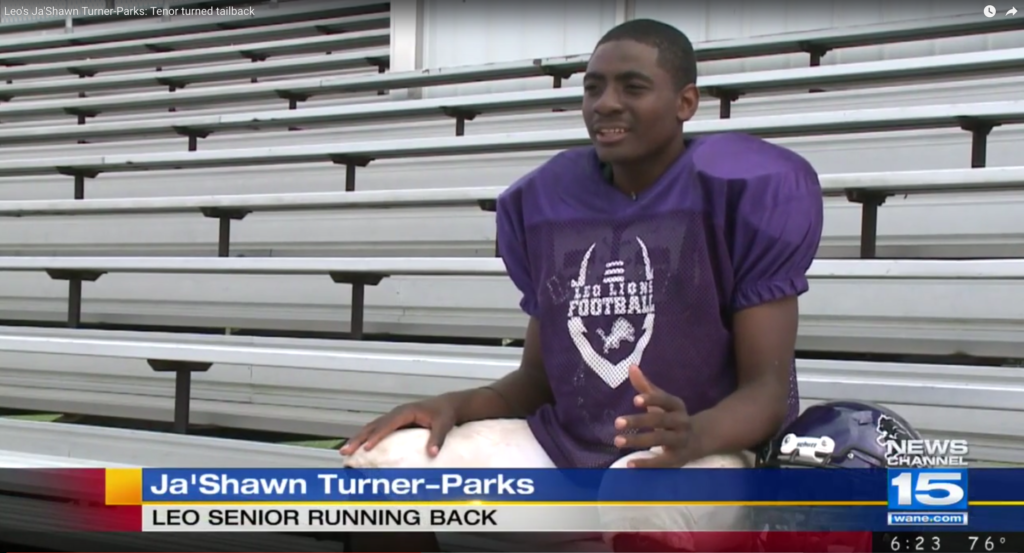 Wane-TV: Leo's Ja'Shawn Turner-Parks: Tenor Turned Tailback
Wane-TV: Leo's Ja'Shawn Turner-Parks: Tenor Turned Tailback
LEO, Ind. (WANE) – With 282 yards and three touchdowns in four games this season, Leo senior Ja'Shawn Turner-Parks is making a name for himself on the football field.
However, it's his voice that's taken him farther than football, as Turner-Parks spent two weeks in Europe this past summer signing with the Voice of Unity choir.
Turner-Parks says his favorite experiences were performing at the Vatican and seeing St. Peter's Basilica.
Turner-Parks is playing his first season at Leo after transferring from Bishop Luers.
Leo hosts East Noble this Friday night. You can see coverage of that game on WANE-TV's Highlight Zone, Fort Wayne's longest-running and most-watched sports show.