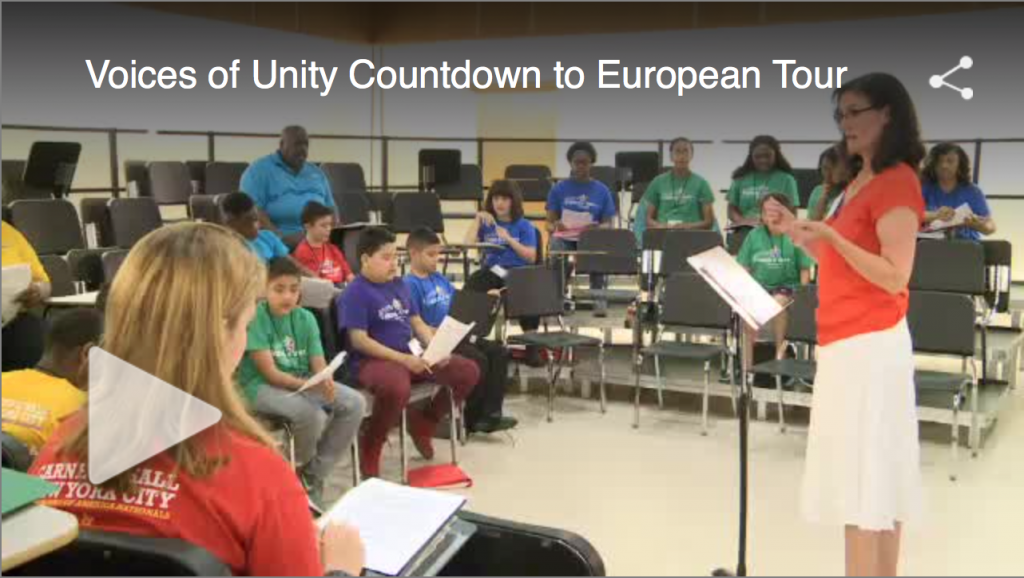 WANE: Voices of Unity Choir Countdowns to European Tour
Fort Wayne, Ind. (WANE) – Fort Wayne's Voices of Unity Choir is busy in the final days before its European Tour. The choir will leave Wednesday, June 29 and return July 14.
They'll first arrive in Rome for the Musica Eterna Roma festival and competition. One of the highlights will be a July 3 performance at The Vatican. "We're going to do several pieces that are written by gospel artists and composers," said Unity founder and CEO Marshall White. "They're giving us a chance to sing the music that we perform. Seven songs."
After singing selections during Mass at The Vatican, Unity will perform in Venice and Vienna, Austria and wrap up with a competition in Budapest Hungary. While performing overseas Unity will represent the Hoosier state in the Indiana Bicentennial Legacy project. "It's really incredible to see the Voices of Unity be given that type of recognition from the state, " said White.
Support in all forms has literally been rolling in for the choir. Earlier this month, WANE-TV was on hand when Vera Bradley hosted a concert and donated 88-pieces of luggage and $2,500 dollars to help with the trip. "Marshall is not only teaching the kids musicality but also about life skills, " said Holly Wagner from Vera Bradley public relations. "We know that these children are going to be our future leaders in the community. So we're excited and so proud to get behind this great cause. "
NewsChannel 15 anchor Terra Brantley and videojournalist Jake Weaver will join Unity for the first half of the European Tour. Look for continuing coverage on WANE-TV and wane.com.