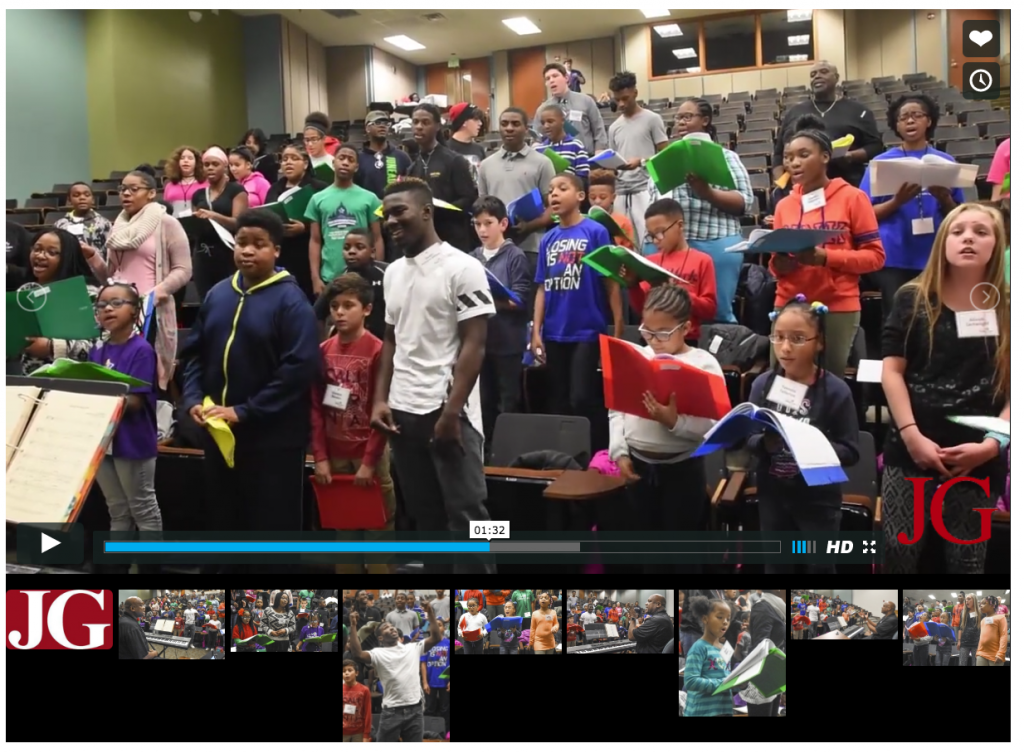 The Journal Gazette: Praise Celebration Voices of Unity Youth Choir
Praise Celebration 2017 Voices of Unity Youth Choir
January 06, 2017 1:02 AM
The Voices of Unity Youth Choir is raising its collective voice to bring people together with its Sunday concert Praise Celebration 2017: Another Breakthrough, directed by Marshall White.
White sees the importance of uniting the community – faith-based or not – for a night of thanksgiving and praise unto God, marketing coordinator Chris Ford says.
"He sees it as a wonderful opportunity for folks to come together, especially those that are believers, to enjoy the presentation of Christian music that the kids will perform that evening," Ford says.
The concert's title is a nod to one of the songs being performed. The lead vocalist on the song "Another Breakthrough" is Brian Kelly, a South Side High School graduate who now lives in Indianapolis. Also performing in the concert is Voices of Unity alumnus Cedric Williams, who returns to Fort Wayne from Nashville, and seven worship leaders from local churches.
The concert gives the choir, which has a variety of genres in its repertoire, a chance to focus on Christian music, Ford says. Like the chorus itself, the concert is nondenominational.
"You've got the kids that represent all walks of life and various faiths or denominations, so it is not centered or focused around one denomination, it is not centered or focused around any one ethnic group, but the group is all-encompassing as well as the music."
– Corey McMaken, The Journal Gazette
Click here to see the Journal Gazette's article.[/vc_column_text][/vc_column][/vc_row]