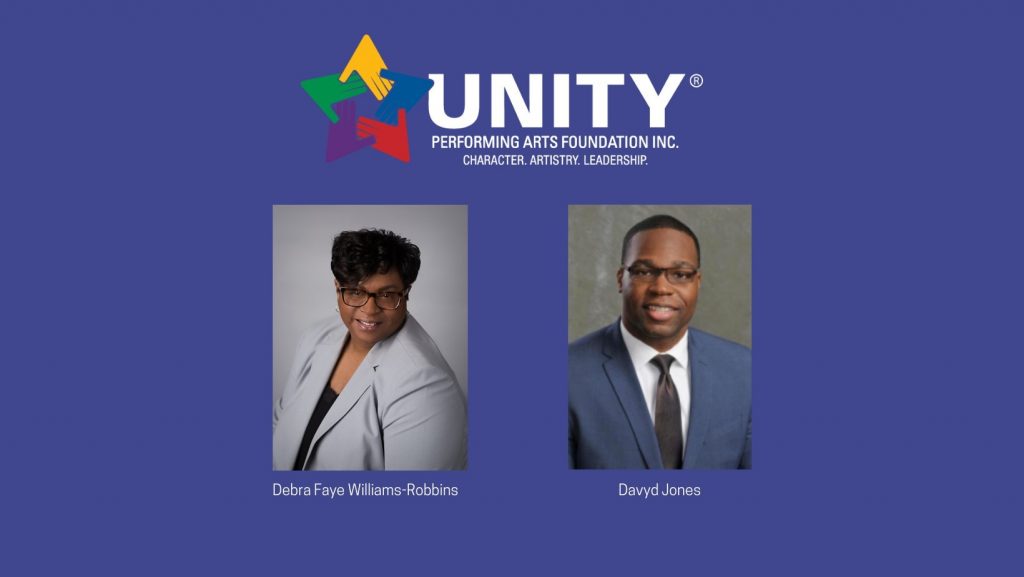 Unity Performing Arts Foundation Appoints New Chairman and New Board Member
Unity Performing Arts Foundation Appoints New Chairman and New Board Member
Unity Performing Arts Foundation (UNITY) has been inspiring, empowering, uniting, and impacting Fort Wayne's youth through our multifaceted arts programming since 2001. We pledge every day to reach back, to give back. With this pledge, UNITY takes great care in choosing who becomes involved with our organization and has the pleasure in announcing our new Board Chairman and our newly appointed Board Member. 
We welcome Davyd Jones as our newly appointed Board Chairman! Davyd Jones is a financial advisor with Edward Jones, but does much more than help people find financial peace. He believes that being of service to others is above all. Not only does he volunteer his time at UNITY, but also with Turnstone, Ball State University, Purdue Fort Wayne, and other organizations. When asked how he felt about stepping into the Chairman position he said, "I am excited to step into the role as chairman and partner with staff, board members, benefactors and the heartbeat of our cause – our youth . . ." UNITY is ecstatic to have him as Board Chairman and cannot wait to see how he impacts our organization for the better. 
UNITY is also excited to have Debra Faye Williams-Robbins as our newly appointed Board Members. We are pleased to have another strong and passionate woman connected with UNITY. Debra has put a lot of time into being the best she can be to make a positive impact on this community. With positions in her background such as Assistant Superintendent-Secondary and Chief of Student Family and Community Engagement, she understands the importance of creating a positive environment for the youth in this city. UNITY is looking forward to having her perspective and voice as a part of UNITY's brand.